Treating With GamaSTAN1
GamaSTAN is a human immune globulin where the polyclonal antibody contained within is a passive immunizing agent to neutralize viruses, such as hepatitis A and measles viruses, to prevent or ameliorate disease.
GamaSTAN is indicated for use in the following situations: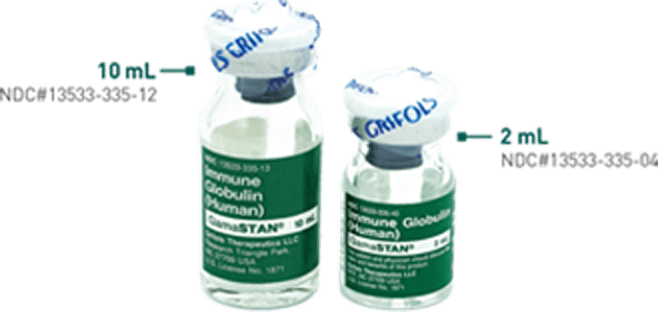 Trusted Dependability
Established history—more than 75 years of consistent supply and product support
Mercury (thimerosal) free and not made with natural rubber latex
US Food and Drug Administration (FDA) labeling for capacity to remove pathogenic prions
Tamper-evident packaging
24-month shelf life
Clinical Efficacy
Peak levels of immunoglobulin G (IgG) are obtained approximately 2 days after intramuscular (IM) injection of GamaSTAN. The half-life of IgG in the circulation of individuals with normal IgG levels is 23 days.1
Thrombosis may occur with immune globulin products, including GamaSTAN. Risk factors may include: advanced age, prolonged immobilization, hypercoagulable conditions, history of venous or arterial thrombosis, use of estrogens, indwelling central vascular catheters, hyperviscosity, and cardiovascular risk factors. Thrombosis may occur in the absence of known risk factors. For patients at risk of thrombosis, do not exceed the recommended dose of GamaSTAN. Ensure adequate hydration in patients before administration. Monitor for signs and symptoms of thrombosis and assess blood viscosity in patients at risk for hyperviscosity.1
Safety Is a Priority1
Manufacturing Process
Pathogen Safety
The following GamaSTAN manufacturing steps contribute to inactivation and/or removal capacity:
Caprylate precipitation
Depth filtration
Caprylate incubation
Column chromatography
Nanofiltration
Low pH final container incubation
The caprylate/chromatography manufacturing process was also investigated for its capacity to decrease the infectivity of an experimental agent of transmissible spongiform encephalopathy (TSE), considered as a model for the variant Creutzfeldt-Jakob disease (vCJD) and Creutzfeldt-Jakob disease (CJD) agents. These studies provide reasonable assurance that low levels of vCJD/CJD agent infectivity, if present in the starting material, would be removed by the caprylate/chromatography manufacturing process.
GamaSTAN is made from human blood and may carry a risk of transmitting infectious agents, eg, viruses, the vCJD agent, and, theoretically, the CJD agent.
Traceability and Transparency of Information
Grifols' manufacturing process has a comprehensive computer system called PediGri® that ensures full traceability from every donation.
Each plasma unit is coded and computer-traced from the start of the process until the units are transformed into a final product
Users can access the donation number and the viral screening conducted at the origin of the donation with the product lot number

Specific information is also available, including the total number of plasma units, the total volume of plasma, the certificate of analysis showing the plasma origin viral screening, and biochemical characteristics of the final product
For immediate, easy, and convenient access to all the information on the origin and quality of Grifols' plasma derivatives, visit www.pedigri.grifols.com.
Dosing Recommendations for GamaSTAN1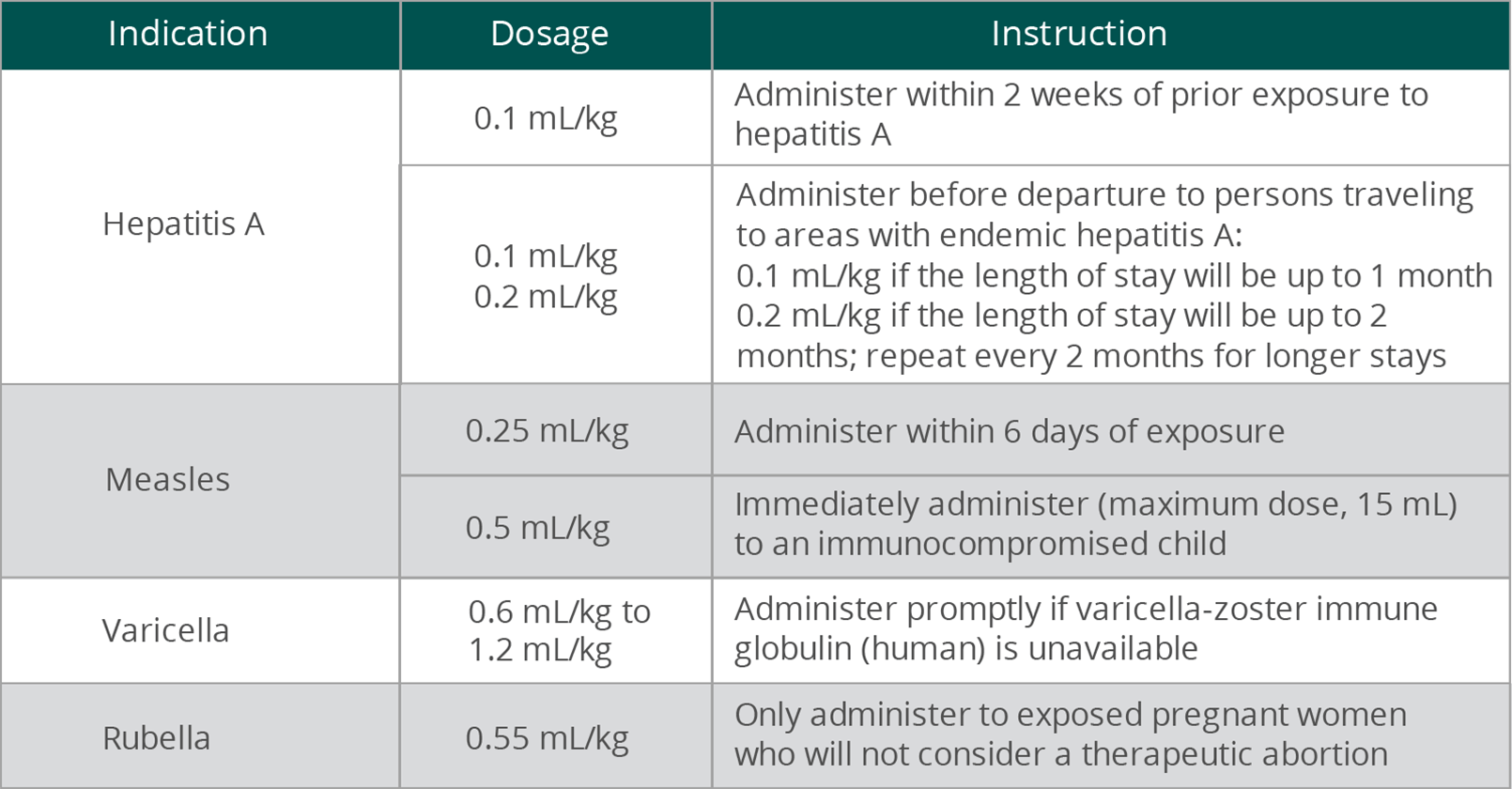 Coding Information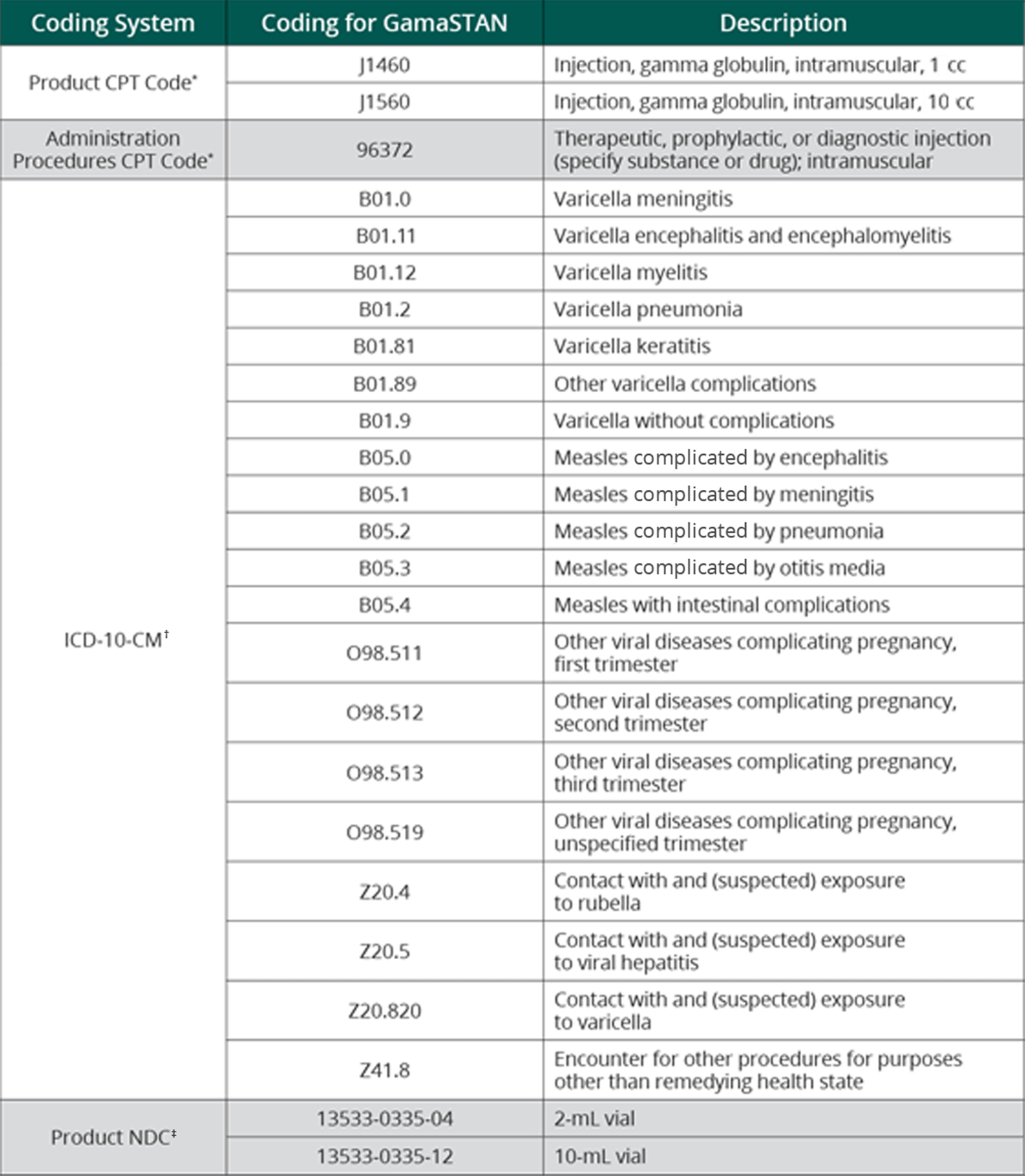 download-information-guide-hypermunes